Nikah Nama Templates for the Perfect Wedding Ceremony
When planning a wedding, the Nikah Nama serves as an important document. This legal contract officially signifies the union between the bride and groom and is an essential part of the wedding ceremony. At our online store, we understand the significance of this document and offer a wide range of beautifully designed Nikah Nama templates to make your special day even more perfect.
Variety of Stylish and Customizable Templates
Our platform offers a variety of options, from traditional to modern designs, all fully customizable and editable. Whether you prefer a traditional template or want something more modern and unique, we have the perfect template to match your taste and style. All of our templates will be framed and printed on high quality lustre sheet so you can have an excellent physical experience.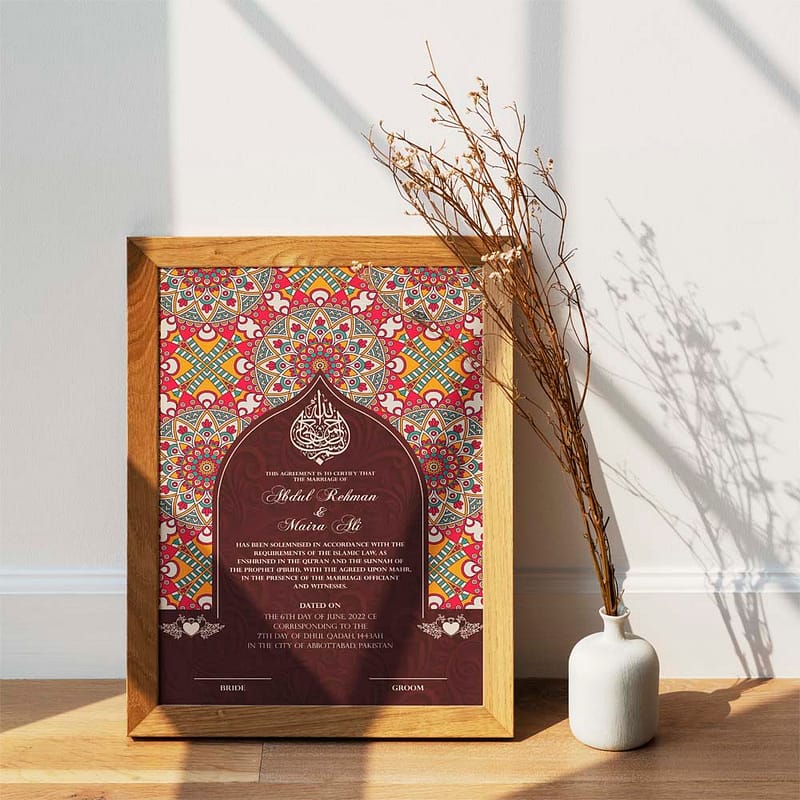 Easy Online Shopping Experience
Buying Nikah Nama template from our online store is easy and stress-free. Our website is designed to make your shopping experience as seamless as possible.
After placing your order, our representative will contact you for your personalized details such as Names, Date and Address. Or you can simple provide these details in description when placing an order.

Contact us here if you want a personalized shopping experience: Instagram | Facebook | WhatsApp